ABOUT PayorLink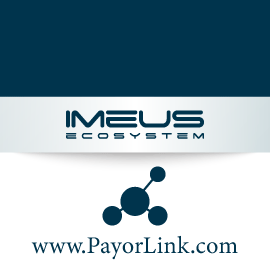 PayorLink Corporate Health Productivity Platform
PayorLink solutions offer more than just medical claims management on behalf of employers to take on a comprehensive platform approach in providing better employee benefits to reduce healthcare costs, promote healthy lifestyle, lifetime health and improve workforce productivity in the process.

Rising employee health costs is a worldwide phenomenon and a growing concern for both payor companies and provider entities alike.

PayorLink™ is designed to reduce payor health cost, motivate staff productivity and optimize provider claims quality resulting from in part, information exchange efficiencies directly between payor companies and affiliate provider clinic, medical centre or hospital. Enhanced with Employee Health Profile and Assessment tools for staff wellness and productivity realization.

Besides comprehensively managing the medical claims aspects, PayorLink™ is used to monitor staff related processes. For example the number of working days lost as a result of illness for a department in a particular city to the total of all departments in different cities around the world; anytime, anywhere to the latest visitation. Whatever the company size, PayorLink™ provides the necessary tools and solutions.

REALTIME CONNECTIVITY

The PayorLink APP-Platform-EcoSystem approach resolves many employee benefit gaps and issues confronting employers and healthcare managers in the past with the use of mobile realtime connectivity thereby avoiding disconnected information silo system challenges that compromise performance, plans and strategies of the human resource management.


AMERICAS
PayorLink division of IMEUS LLC
San Francisco, CA, USA
ASIA
PayorLink division of IMEUS SB
Kuala Lumpur, MALAYSIA
EMAIL
[email protected]
SKYPE
IMEUScloud
© PayorLink. All rights reserved